'Nirbhaya convicts trying patience of country'
February 01, 2020 18:43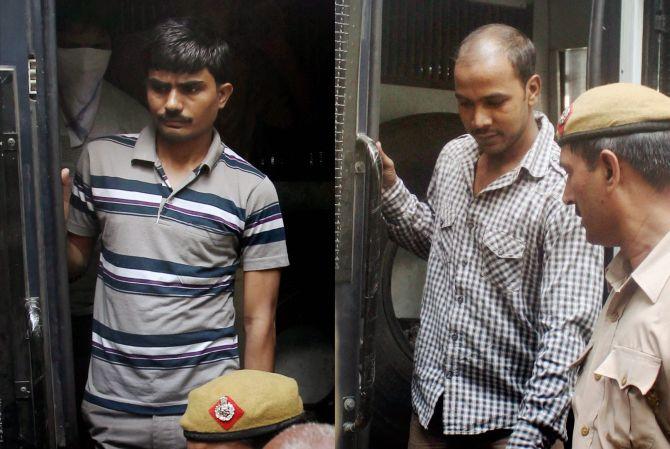 The Delhi high court will hold a special hearing on Sunday to decide governments plea to hang four 2012 rape convicts.
The convicts of the December 16 gang rape case are trying the patience of the country, the Solicitor General told the Delhi high court on Saturday during the hearing for fixing the date of hanging the four men held guilty for gang raping and murdering a 23-year-old paramedic student in 2012.
This gang rape case will go down in history of India where convicts of heinous crime are trying patience of country, the Solicitor General told the court during the hearing.
Seeking a fresh date for execution of the four convicts - who were set to be hanged on January 22 first and then on February 1 this year, Tihar Jail authorities on Saturday had moved court.
Solicitor General Tushar Mehta, who was appearing on the behalf of Tihar jail authorities came down heavily on the convicts, who he said, had taken the legal process for a joyride.
The four convicts Akshay, Vinay and two other men - Mukesh Singh (32) and Pawan Kumar Gupta (25) were sentenced to death by a fast-track court within a year of the 2012 rape and murder of the woman.
« Back to LIVE
TOP STORIES