Mamata kicks of massive 'govt at your door' campaign
December 01, 2020 16:46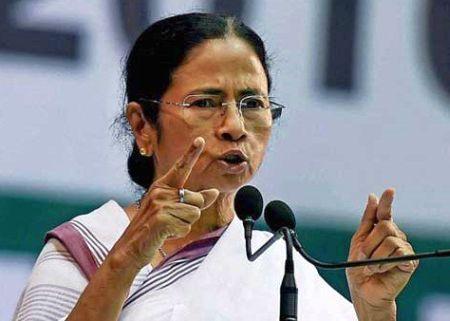 With an eye on the 2021 assembly elections, the Trinamool Congress administration in West Bengal on Tuesday launched its massive outreach campaign 'Duare Sarkar' (government at doorsteps) to ensure that people avail the benefits of 11 state-run welfare schemes and also to hear out their grievances related to the programmes.
Elections to the 294-member state assembly are due in April-May next year. People were seen queuing up in at least 20,000 camps set up in all the panchayats and municipal wards in the state to avail the benefits of the schemes.
The outreach programme will continue till January 30. With slogan 'jar jekhane darkar, asche apnar duare sarkar' (government will be at your doorsteps whenever you need it), the programme will be conducted for two months in four phases.
The first phase of the programme will be held from December 1-11, the second from December 15-24, the third from January 2-12 and the last from January 18-30. The camps will be functional from 10 am to 4 pm every day.
"GoWB's initiative #DuareSarkar brings govt services at people's doorstep! Happy to see that the camps have started in full-swing. I urge people to get their grievances redressed & avail other services at these camps," Chief Minister Mamata Banerjee tweeted.
"This is a revolutionary step taken by our government to ensure that no one is left out. All those who are eligible for the schemes will get the benefits. For example, Swastha Sathi (health scheme) will cover the entire population of the state," Municipal Affairs Minister Firhad Hakim said while inaugurating a ward office here.
« Back to LIVE
TOP STORIES