Mangroves destruction to blame for flooding in Mumbai: Experts
August 06, 2020 11:44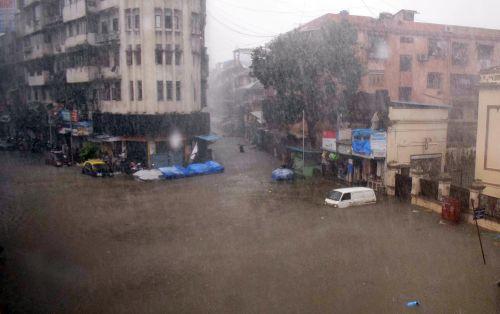 Destruction of mangroves and unplanned constructions are responsible for flooding in Mumbai every year after heavy rains, say environment activists and town planners. Mangroves absorb excess water but they are being destroyed in Mumbai in the guise of infrastructure development, city-based environmentalist Debi Goenka told PTI.
"Destruction of mangroves has definitely been one of the major causes of flooding, since the land reclaimed from mangroves is now blocking the rain water from flowing out into the sea. The capacity of mangroves to absorb flood water has also reduced," he said.
The biggest problem today is that government agencies which are responsible for the protection of mangroves are busy "destroying them in the guise of infrastructure development", he claimed.
"To construct a road, transmission lines, or a freight corridor, the natural infrastructure - mangroves - provided to us free of cost by nature is being destroyed," he rued.
"We need to seriously review our priorities in this era of climate change, global warming and sea level rise. Do we need more roads or do we need to keep the mangroves intact?" Goenka said.
« Back to LIVE
TOP STORIES