Indians can access Covid lab in just 3 hours: Govt
August 06, 2020 17:21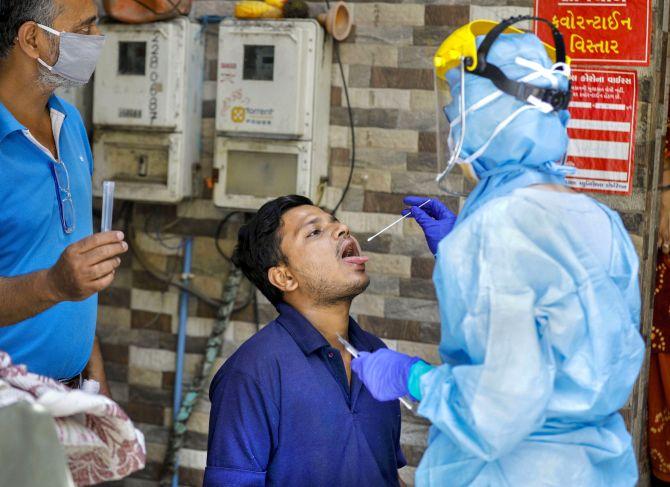 India has ramped up its COVID-19 testing facility from one lab in January this year to 1,370 labs today and citizens anywhere can access a lab within three hours of travel time, Union Health Minister Harsh Vardhan has said.
Addressing a virtual meeting of regional directors of World Health Organisation (WHO) South-East Asia on Thursday, the minister said that India's proactive and graded multi-level institutional response to COVID-19 made it possible to have very low cases and deaths per million.
He said India had been preparing for the pandemic as soon as China informed WHO on January 7.
The minister said the daily handling capacity of COVID-19 cases in hospitals has increased to almost 35 times.
"India's proactive and graded multi-level institutional response to COVID-19 made it possible to have very low cases per million and deaths per million in spite of having a high population density and low fractional GDP spending and per capita doctor and hospital bed availability as compared to other developed countries," the minister said. -- PTI
« Back to LIVE
TOP STORIES