Trump says US 'may ban' TikTok
August 01, 2020 08:53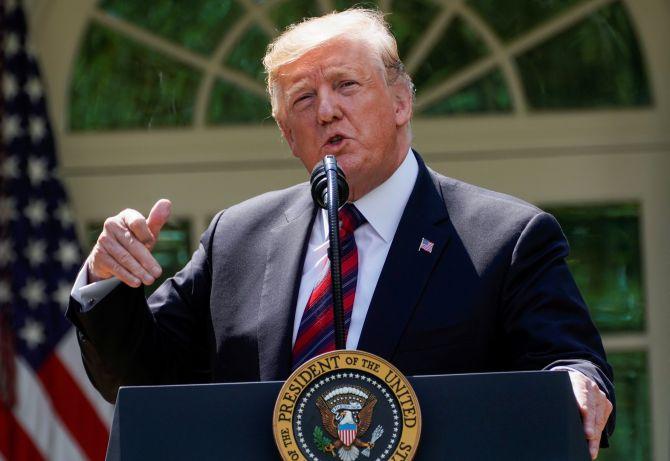 US President Donald Trump said that his administration is weighing action against TikTok, a popular Chinese-owned video app that has been a source of national-security and censorship concerns.
Trump's comments came after published reports that the administration is planning to order China's ByteDance to sell TikTok. There were also reports Friday that software giant Microsoft is in talks to buy the app.
"We are looking at TikTok," Trump said. "We may be banning TikTok. We may be doing some other things. There a couple of options, but a lot of things are happening. So we'll see what happens."
TikTok issued a statement saying that, "While we do not comment on rumours or speculation, we are confident in the long-term success of TikTok."
ByteDance launched TikTok in 2017, then bought Musical.ly, a video service popular with teens in the US and Europe, and combined the two. A twin service, Douyin, is available for Chinese users.
TikTok's fun, goofy videos and ease of use has made it immensely popular, and US tech giants like Facebook and Snapchat see it as a competitive threat. It has said it has tens of millions of US users and hundreds of millions globally.
But its Chinese ownership has raised concerns about the censorship of videos, including those critical of the Chinese government, and the potential for sharing user data with Chinese officials.
« Back to LIVE
TOP STORIES