Very close to restoring normalcy in J-K: DGP
September 11, 2019 14:31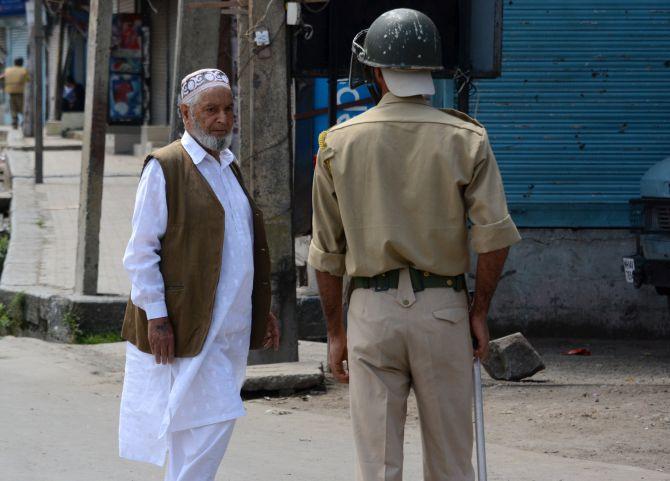 Jammu and Kashmir DGP Dilbag Singh on Wednesday said the region was very close to restoring normalcy.
"We are very close to normalcy. If you take the entire region into account, All 10 districts of Jammu have become entirely normal, all school, colleges, and offices are open. Leh and Kargil are also normal, there is no restriction of any kind there," he said while addressing a press conference in Srinagar.
"In this region, we have tried to ease out the restrictions whichever kind of restrictions were imposed. More than 90 per cent areas are free of restrictions, 100% telephone exchanges are working now. You have got two districts where the cellphones are also working now," he added.
The DGP said due to restraint and very minimal use of force by the security personnel, the casualties on the civilian side have been absolutely nil barring an incident where a stone-pelter got injured in down-town and he subsequently succumbed to his injuries.
"On the contrary, we have had incidents where stone-pelters caused injuries to the civilians and also caused a civilian death in Bhijbhera," he said referring to the truck driver being killed by stone-pelters.
The DGP further said that during this period, militants killed three people while two terrorists have also been neutralised. -- ANI
« Back to LIVE
TOP STORIES