BJP's Sonali Phogat apologises for calling those who don't say Bharat Mata Ki Jai Pakistanis
October 09, 2019 12:02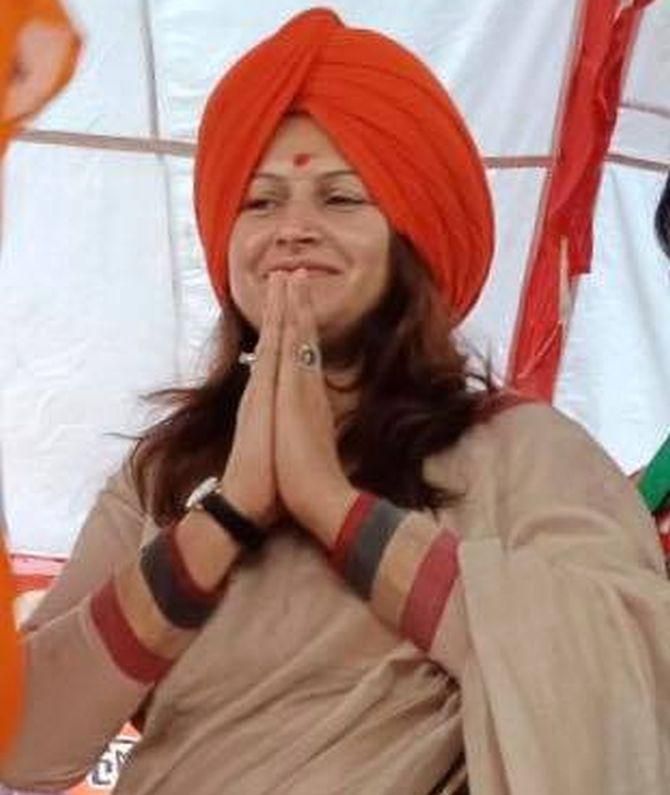 TikTok star Sonali Phogat, who generated buzz for being fielded as a BJP candidate in the upcoming Haryana assembly polls has now apologised for her controversial remarks regarding the chanting of 'Bharat Mata Ki Jai' slogans.
Tendering an apology for calling those who don't chant 'Bharat Mata Ki Jai' as 'Pakistanis', Sonali Phogat said that she was merely trying to make the youth understand that one should show respect for the nation by chanting the slogan.
"I am a daughter of Balsamand. When I said Bharat Mata Ki Jai during the rally here, some of the boys present did not repeat it. I asked 'did you come from Pakistan?' I apologise if anyone's feelings are hurt by my saying so," Sonali Phogat said in her apology video.
TikTok star Sonali Phogat, who regularly shares videos of her lip-syncing Bollywood songs on the video-sharing app, is busy campaigning in Adampur these days.
Sonali is pitted against Congress veteran Kuldeep Bishnoi.
« Back to LIVE
TOP STORIES