Will ensure Maharashtra CM is from BJP: Fadnavis
November 08, 2019 17:09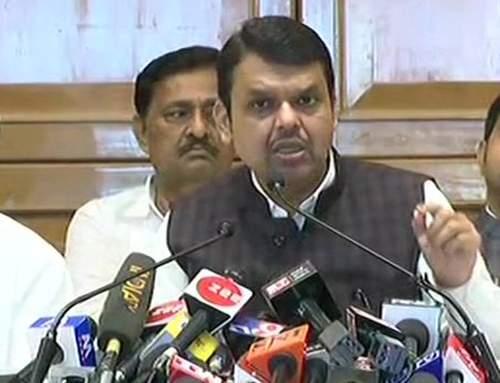 Back to Devendra Fadnavis' press conference:
"The governor has asked me to be the acting CM," Fadnavis says.
"Statements and remarks made by certain leaders that the BJP is trying to poach leaders is false. I'm stating this on record, that we will never take leaders from other parties. It's obvious then there are reservations about whether we should join hands with such a party (Shiv Sena) to stay in power. I can assure that we will make sure CM is from the BJP," he said.
He also stated that he wanted to make it clear that it was never decided that for 2.5 years each the CM post would be shared. "There was never a decision on this issue. Even Amit Shahji and Nitin Gadkariji said this was never decided," he said.
« Back to LIVE
TOP STORIES