Sena doesn't need BJP for CM's post: Uddhav
November 08, 2019 18:35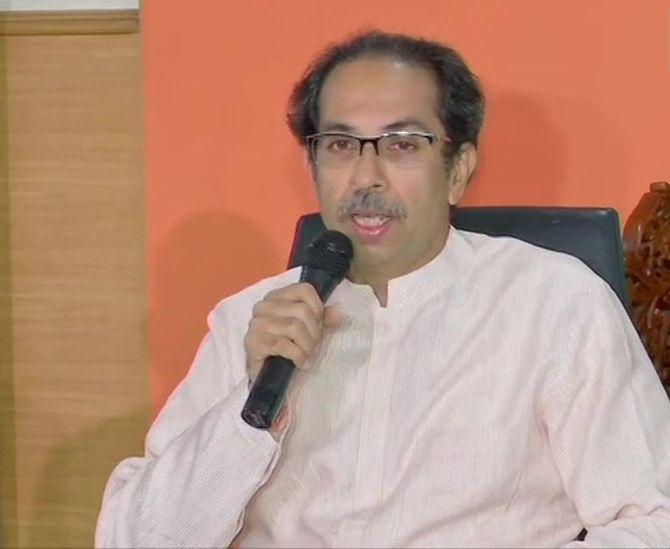 Shiv Sena chief Uddhav Thackeray addresses a press conference in Mumbai:
"Watched 'caretaker' CM's media briefing and felt concerned," he said.

Giving examples of other leaders like Dushyant Chautala who is now an ally of the Bharatiya Janata Party, he said that several leaders in the past have spoken against Prime Minister Narendra Modi and BJP chief Amit Shah.
This was in response to former Maharashtra CM Devendra Fadnavis' remark that critical comments of Shiv Sena leaders against the PM and Shah will not be tolerated anymore.
"I had promised Balasaheb that there will be a Shiv Sena chief minister one day, and I will fulfill that promise. I don't need Amit Shah and Devendra Fadnavis for that," Thackeray said, mentioning his father and Sena founder Bal Thackeray.
Equal sharing of power agreed upon in Amit Shah's presence and I am shocked, hurt over being labelled as liar, Thackeray said.

The Sena chief said the Rashtriya Swayamsevak Sangh, as an independent body, should decide who is lying on the '50:50' formula for CM's post.
« Back to LIVE
TOP STORIES