Never closed door for discussion; BJP called me a liar: Uddhav
November 08, 2019 18:46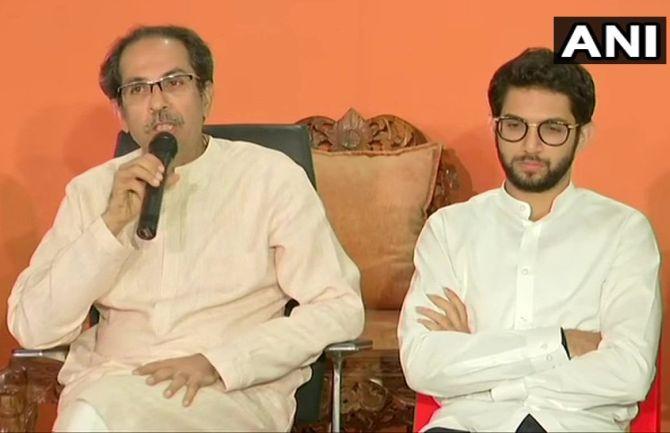 Sena chief Uddhav Thackeray's press conference continues:

"It is very sad that while cleaning the Ganga their (the BJP's) minds became polluted.
"I felt bad that we entered into an alliance with the wrong people. There was attempt to finish off Shiv Sena with sweet talk," the Sena chief said, flanked by his son and newly-elected Sena MLA Aditya Thackeray.

"BJP trying to prove Sena liar, which is not acceptable. I won't speak to people who call me a liar," Thackeray said.
"We had never closed the doors for discussion, they (BJP) lied to us so we did not talk to them. We have not yet held talks with the NCP," he said. -- ANI/PTI

« Back to LIVE
TOP STORIES