Lankan Tamils extend support to Premadasa
November 08, 2019 01:00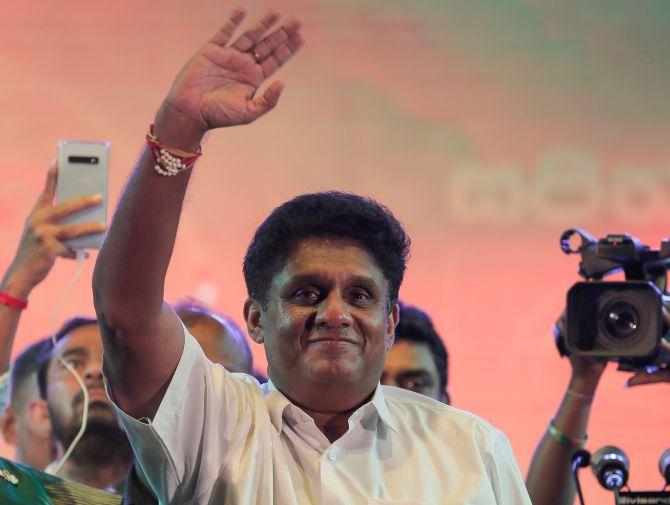 Sri Lanka's Tamil National Alliance (TNA) on Thursday extended its support to presidential candidate Sajith Premadasa, terming him as 'a candidate with clean hands'.
Explaining their stand to support Premadasa against the opposition candidate Gotabhaya Rajapaksa in the presidential poll scheduled for November 16, TNA, in a statement, said the Sri Lankan voter expects the new president to be genuinely committed to democracy, independence of institutions and to honour fundamental and human rights.
Premadasa is the ruling United National Party (UNP) candidate, while former defence chief Gotabhaya is contesting from Sri Lanka People's Party (SLPP) ticket.
'Mr Premadasa is a leader with clean hands. In whatever capacity he has functioned, it is accepted that he has done his best, he has reiterated his firm commitment to uniting all the people and taking forward the country towards progress and prosperity,' a TNA statement said.
Earlier on Sunday, TNA spokesman and legislator M A Sumanthiran said that Premadasa's manifesto will be more acceptable to Tamils as compared to other candidates. -- PTI
IMAGE: Sajith Premadasa, Sri Lanka's presidential candidate of the ruling United National Party (UNP) led New Democratic Front alliance waves to his supporters during an election campaign rally, in Colombo, on Thursday. Photograph: Dinuka Liyanawatte/Reuters

« Back to LIVE
TOP STORIES