SP-BSP already at each other's throats: PM in UP
May 16, 2019 16:30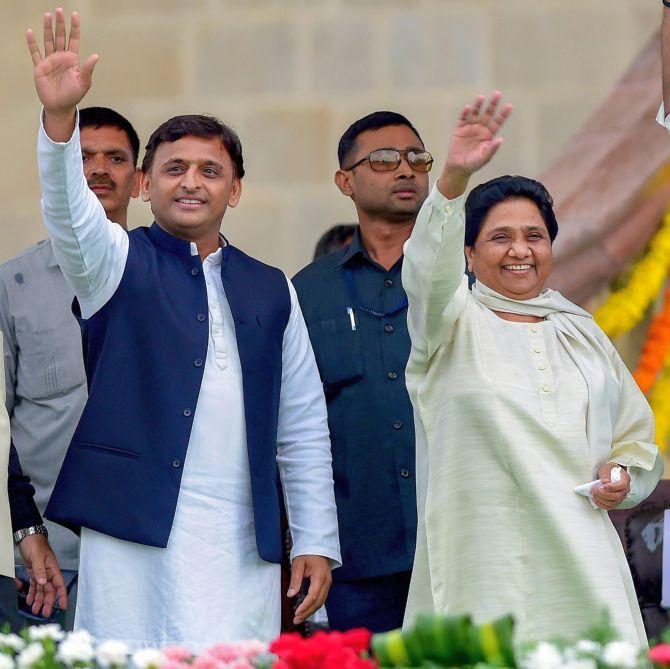 Prime Minister Narendra Modi on Thursday said the Samajwadi Party and Bahujan Samaj Party, who are in alliance in Uttar Pradesh, are "grabbing each other's collars" as they are aware of their defeat in the ongoing polls.
Addressing a rally in Mirzapur, UP, Modi, citing a recent scuffle between the SP and BSP workers, said, "SP-BSP leaders make deals in the comfort of their AC rooms in Lucknow and this is the reason why they have lost touch with the ground reality. Now that the parties know that they are going to lose the elections, their party workers are pulling each other's collars."
Continuing his tirade against SP and BSP, the Prime Minister said the parties have increased their "daily dosage" of hurling abuses against him.
"Even if they spew poison at me, the public knows that these people (Akhilesh Yadav and Mayawati) are corrupt. They sit on a pile of money and call themselves 'Samajwadi'. They have looted the state turn by turn," he added.The Prime Minister also accused the alliance of pushing the state in the direction of naxalism. -- ANI
« Back to LIVE
TOP STORIES