Mamata rejects PM's Vidyasagar statue offer
May 16, 2019 17:34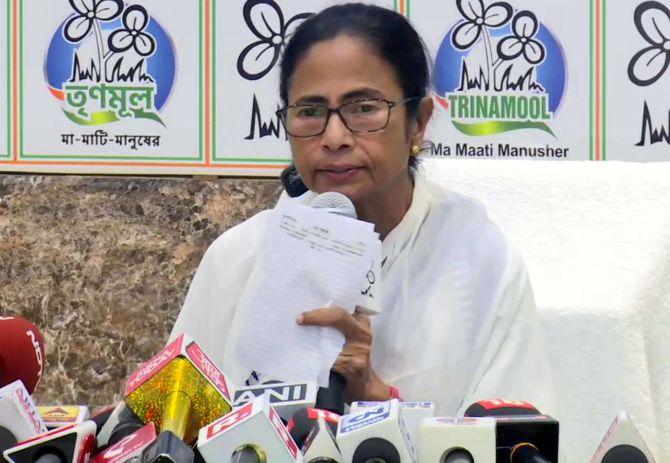 West Bengal chief minister Mamata Banerjee on Thursday rejected Prime Minister Narendra Modi's offer to install a new bust of social reformer Pandit Ishwar Chandra Vidyasagar at the same spot where it was vandalised saying that Bengal has the money for
it.
She said that it were BJP "hooligans" who had destroyed a heritage of the state by breaking the bust in the the violence during BJP Amit Shah's roadshow.
It is a matter of shame for Bengalis that the bust of Vidyasagar was vandalised, she said at a poll rally at Mandirbazar in support of Trinamool Lok Sabha candidate C M Jatua.
"Bengal does not seek alms from BJP. We have the money for a new bust of Vidyasagar, who was part of Bengal Renaissance. Don't you (BJP) feel ashamed saying that Bengal has been reduced to a state of being a pauper," she said.
Banerjee was referring to a comment by Shah at a poll rally at Canning earlier this week in which he had said that under Banerjee government "sonar(golden) Bangla has become kangal(pauper) Bangla".
The prime minister said at a poll rally at Mau in Uttar Pradesh that his government is committed towards Ishwar Chandra Vidyasagar's vision and promised to install his grand statue made of "panch dhatu" (five metals) at the same spot where it was vandalised by "TMC goondas".
Hitting back, the fiesty TMC supremo called Modi is a liar, the "like of which was never seen in the country".
"He (Modi) should squat holding his ears for destroying a heritage of the state," she said.
« Back to LIVE
TOP STORIES