Won't apologise, says BJP worker on bail for meme
May 15, 2019 12:28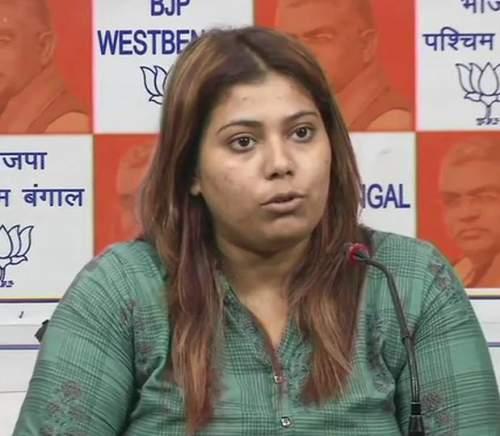 BJP Youth Wing Convenor Priyanka Sharma who was arrested for sharing a meme on West Bengal Chief Minister Mamata Banerjee gets bail and addresses a press conference.
"My bail was granted yesterday, but still I wasn't released for another 18 hours. They didn't allow me to meet my advocate and family. They made me sign an apology," she said. "I will fight this case. I will not apologise," she added.
Sharma was freed by West Bengal authorities on Wednesday, a day after the Supreme Court ordered her immediate release.Sharma, arrested for sharing a meme on Mamata Banerjee, reached her party's office in Kolkata by noon after walking out of Alipore Correctional Home.
Earlier in the day, the top court had censured the West Bengal government after Sharma's counsel contended that her release was being delayed. "Why was she not released immediately?" the bench asked the counsel of the state government.
The two-judge bench threatened to issue a contempt notice against the state government after Sharma's lawyer told the court that his client was not being allowed to walk free despite the top court's directive of immediate release yesterday.
« Back to LIVE
TOP STORIES