Sreesanth: 'I will be the best politician in Kerala'
March 15, 2019 11:41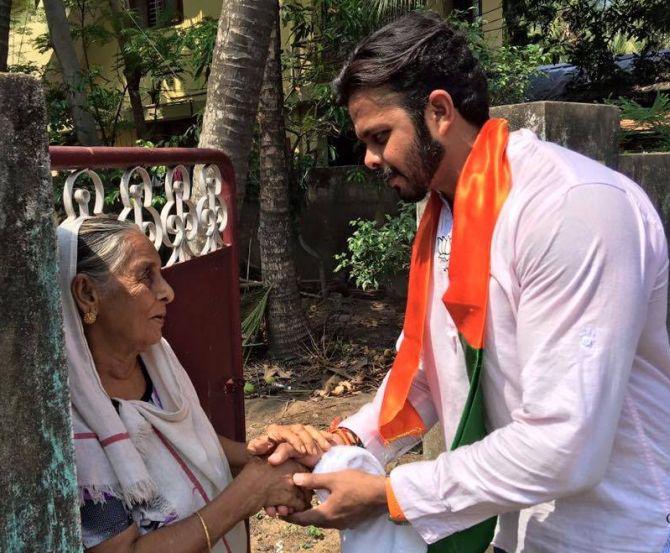 "I am a human being, I was surely nervous, I am competing against a lot of people, but even when I played cricket there is not a single match where I was not nervous.
"Lots of mothers, lots of sisters are so sure that no matter what happens, Sree will stand by them.
''I will go to any length to help people.''If it is important to save somebody I will save him even if I have to die."
That's S Sreesanth, the politician, speaking to Rediff.com's A Ganesh Nadar and Saisuresh Sivaswamy, while contesting the Thiruvananthapuram seat in the 2016 Assembly polls. Sreesanth was handed out a temporary reprieve by the SC when it asked the BCCI to reconsider the quantum of punishment while upholding the findings by the Disciplinary Committee.
Read the interview with Sreesanth the politician
here.
(The cricketer lost the seat.)
« Back to LIVE
TOP STORIES