40 dead in terror attack in Christchurch: New Zealand PM
March 15, 2019 12:16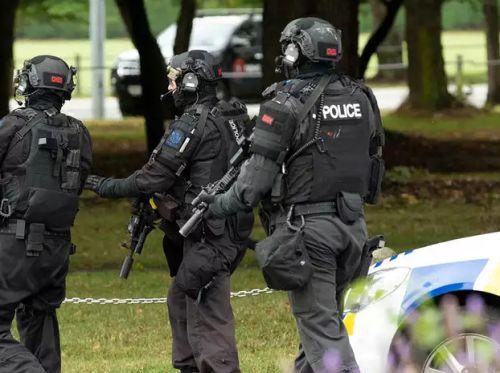 New Zealand PM Jacinda Ardern has confirmed that 40 people have been killed in the mosque attack in Christchurch. She termed it as a terror attack and described it as one of the darkest days in the country's history. New Zealand police say all mosques nationally have been asked to shut their doors.
"This is one of New Zealand's darkest days. It was an unprecedented act of violence. Police has apprehended a person, but I don't have further details of him yet. Forty people have lost their lives; more than 20 people seriously injured in mosque shooting," she said.
Australian Prime Minister Scott Morrison also said that the gunman who killed numerous worshippers in a New Zealand mosque was a right-wing extremist with Australian citizenship. Morrison said the shooting in Christchurch was carried out by "an extremist, right-wing, violent terrorist" who was an Australian-born citizen.
Four people - one woman and three men - have been taken into custody in relation to the gruesome shootings at two mosques here, New Zealand Police Commissioner Mike Bush said on Friday, highlighting that there are a "significant" number of casualties.
One of the mosques has been identified as the Al Noor Mosque in Christchurch, where a perpetrator - a white man in his 30's or 40's - entered the mosque and started shooting indiscriminately with an automatic weapon. Several casualties are feared as the Muslim community had congregated for their Friday prayers when the incident took place. There were reportedly more than 300 people inside the mosque at the time of the shooting.
« Back to LIVE
TOP STORIES