Trump decides to withdraw Indias name from GSP program list
March 05, 2019 10:39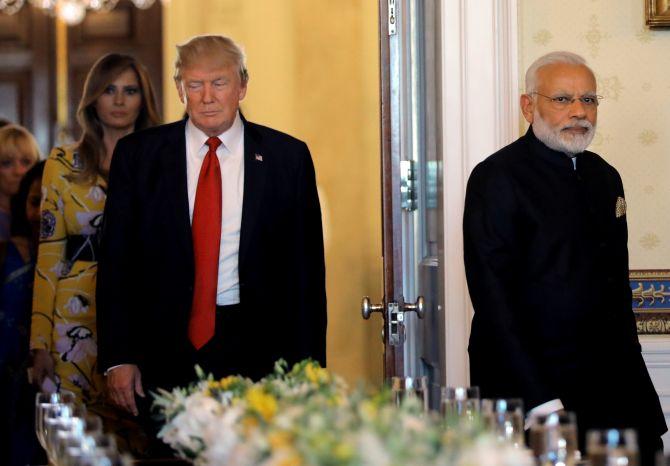 United States President Donald Trump on Monday announced his decision to withdraw India from the list of countries enjoying the Generalised System of Preferences (GSP) program on goods exported to the US.
Trump said the decision was taken as India no longer comply with the statutory eligibility criteria.
Under the GSP or zero-tariff policy measures, India enjoys tariff concession costing to USD 5.6 billion of exports to the US. India has been the world's largest beneficiary of the GSP scheme that has been in force since the 1970s. -- ANI
Dost dost na raha: US president Donald Trump, Melania Trump and PM Modi at the White House in June 2017.
« Back to LIVE
TOP STORIES