Pak arrests Masood Azhar's brother, key operatives: Reports
March 05, 2019 17:24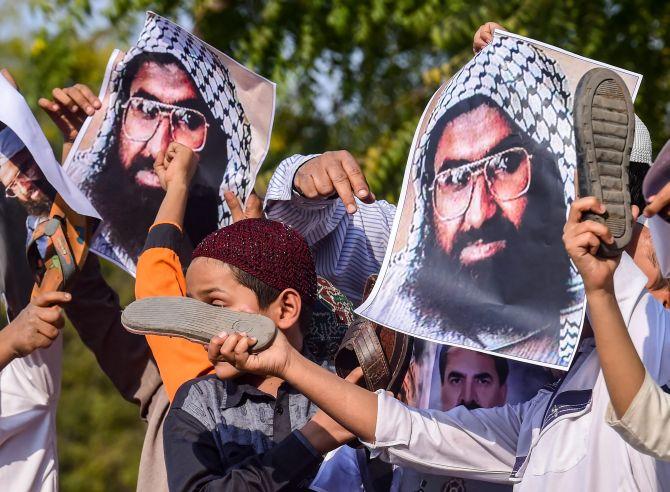 Pakistan media reports that the country has arrested Hammad Azhar, the brother of Jaish-e-Mohammed chief Masood Azhar and the a key Jaish, operative Mufti Abdul, apart from 44 other operatives, Pakistan Interior minister Shaharyar Afridi said.
ANI reports that recent interviews by Pakistan Foreign Minister Shah Mehmood Qureshi confirms the Pakistan government is in touch with JeM Chief Masood Azhar and does not deny that Azhar is the chief of the Jaish-E-Mohammad.
This makes India's case to put Masood Azhar in UNSC 1267 sanctions list easier. India says it will not be deterred in its war against terrorism. India says there is no offer of mediation from any country, India has told the world that this is not an India Pakistan issue, this is an issue of terrorism.
On reports that Masood Azhar was unwell, India said that it takes such reports with a pinch of salt since there were earlier reports on Mullah Omar and Osama Bin Laden as well.
"Our effort is to bring Masood Azhar to book. The last date of raising objections on the listing of Masood Azhar in the UNSC sanction list is 13th of March. India is in touch with all 15 member countries including China. India is cautiously optimistic," sources told ANI.
India also said every member of the Organisation of Islamic Cooperation attended the plenary where EAM Sushma Swaraj was the guest of honour except Pakistan, so Pakistan stands isolated in what it calls its own backyard.
« Back to LIVE
TOP STORIES