Punjab will fight CAA tooth and nail: CM
December 30, 2019 15:19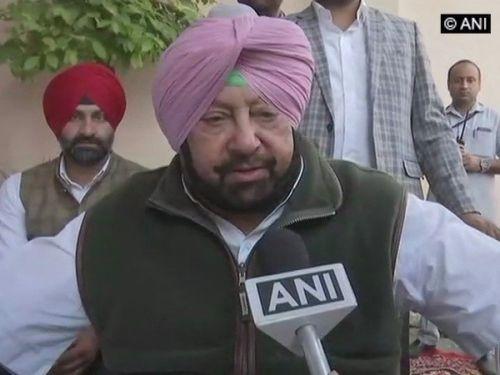 Punjab joins the list of states that refuses to implement the Citizenship Amendment Act. Punjab CM Captain Amarinder Singh's office said today that their government will not allow the implementation of the CAA in Punjab and the Congress will continue to fight it tooth and nail. Maharashtra, Kerala, Rajasthan, West Bengal, Bihar, Madhya Pradesh, Odisha and Andhra Pradesh have already declared they will not be implementing the CAA.
Prime Minister Narendra Modi today initiated a campaign in support of the Citizenship Amendment Act. "#IndiaSupportsCAA because CAA is about giving citizenship to persecuted refugees & not about taking anyone's citizenship away", read a tweet from the official account of Prime Minister's personal website.
"Check out this hashtag in Your Voice section of Volunteer module on NaMo App for content, graphics, videos and more. Share and show your support for CAA..," Modi said in the tweet.
Major protests were held across the country against the Citizenship (Amendment) Act, 2019, which grants Indian citizenship to refugees from Hindu, Christian, Sikh, Buddhist and Parsi communities fleeing religious persecution from Pakistan, Afghanistan, and Bangladesh, who entered India on or before December 31, 2014.
« Back to LIVE
TOP STORIES