JMM ally RJD: Mahagathbandhan will win, Soren CM
December 23, 2019 11:08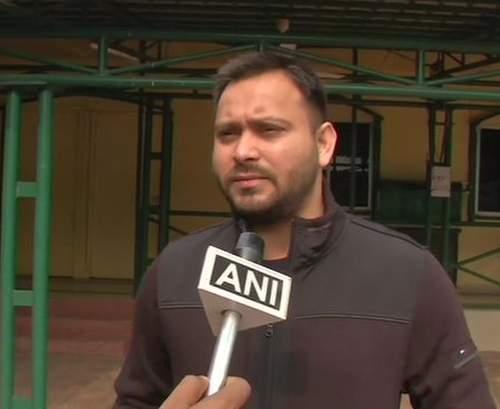 Jharkhand: Who's leading, who's trailing: JMM+ 43, BJP: 27
Former CM and JVM(P)'s Babulal Marandi leading from Dhanwar seat by 2841 votes. CPI(ML)'s Raj Kumar Yadav trailing. "The results are not as per our expectation. We will have to accept people's mandate. We will play the role which people's mandate has given us. Let the results come, then we will sit and discuss what to do.
AJSU party's Sudesh Mahto trailing in Silli seat.
JMM's Seema Devi leading by 284 votes.
Tejashwi Yadav, RJD: There is going to be a clean sweep for Mahagathbandhan (grand alliance) in this election. We have fought elections under leadership of Hemant Soren. He is going to be the Chief Minister.
« Back to LIVE
TOP STORIES