Will win 12/14 seats: Karnataka CM
April 18, 2019 11:31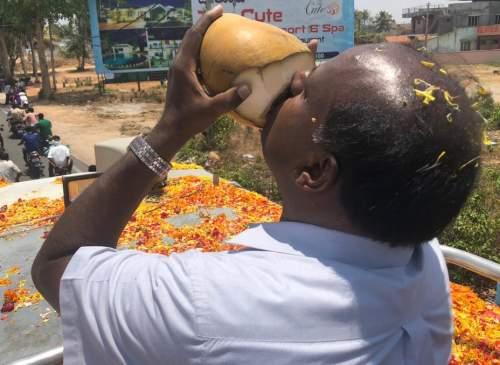 Karnataka Chief Minister HD Kumaraswamy said the Congress-JD(S) alliance is expected to win 10-12 seats out of 14 Lok Sabha constituencies in Karnataka which are undergoing polling today during the second phase of general elections.
"Today I request all voters to go to the polling station and cast their vote, whatever decision you will take will form the future of the country. Please put your valuable vote and don't miss it," Kumaraswamy said after casting his vote here on Thursday.
"Elections are crucial for protecting the interest of the farming community. Out of 14 Lok Sabha seats, the JDS-Congress candidates may achieve 10-12 seats in this election," he added.
Later, Kumaraswamy, while speaking to ANI, said, "Dynasty politics isn't an important issue now, country's problems are the main issue. Only because of dynasty politics and regional politics, this country developed in several states. We're not bothered about criticism from BJP."
« Back to LIVE
TOP STORIES