Cause of Notre Dame fire still to be ascertained
April 18, 2019 00:05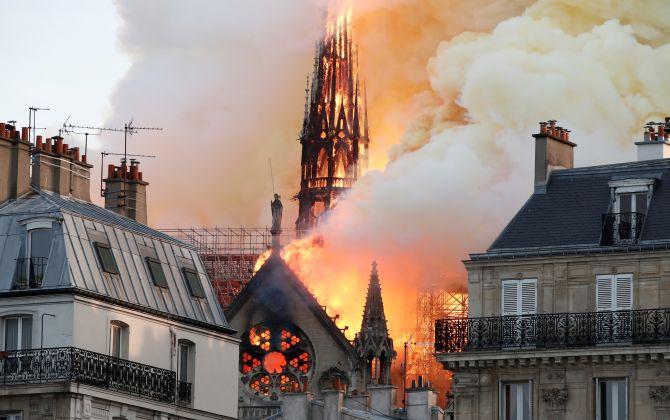 Authorities in Paris are still trying to piece together exactly what happened before Notre Dame Cathedral caught fire, which officials believe was an accident. About 50 investigators are involved with the probe, and they have started questioning 30 employees from different companies, including those that were involved in the cathedral's restoration work.
French newspaper Le Parisien reported that a fire alarm went off at Notre Dame shortly after 6 pm on Monday (local time) but a computer bug showed the fire's location in the wrong place. The paper reported the flames may have started at the bottom of the cathedral's giant spire and may have been caused by an electrical problem in an elevator.
At that point, fire spread quickly from the roof near the rear of Notre Dame. In less than an hour, it engulfed the spire, which -- just 13 minutes later -- collapsed as onlookers watched in horror.
« Back to LIVE
TOP STORIES