Rahul Gandhi wins eyeballs in Wayanad
April 05, 2019 11:49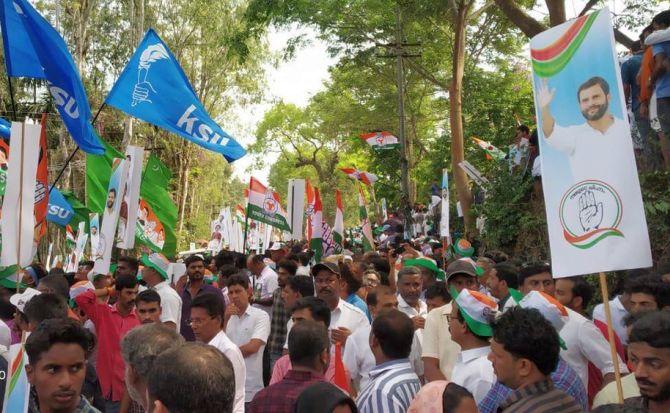 Tens of thousands crowded roadside eateries, balconies and terraces in this town on Thursday, waiting hours in the steamy heat to catch a glimpse of Rahul Gandhi as he arrived with sister Priyanka Gandhi Vadra to file his nomination from Wayanad constituency.
"I have never seen anything like this here before,' said a middle-aged Moosa Haji, who had waited more than two hours by the barbed-wire fencing of the helipad where the Congress president's aircraft landed at 11.02 am.
He seemed to be struggling to believe that a heavyweight was indeed contesting from sleepy Wayanad. "He'll win by more than 5 lakh votes."
Police estimated that 3 lakh people had gathered along the 2.5km stretch of National Highway 212 that passes through the town '" and was blocked to all traffic except Rahul's motorcade since at least 8am.
« Back to LIVE
TOP STORIES