Close to a trade deal with China: Trump
April 05, 2019 08:22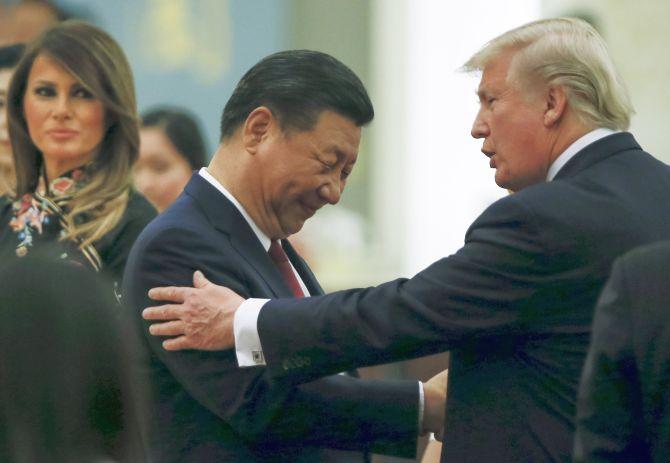 United States President Donald Trump on Friday said the United States and China are close to entering into a trade agreement and something very "monumental" could be announced in next four weeks.
He also said that a summit meeting with Chinese President Xi Jinping would take place only if a deal is finalised.
Top Chinese and US officials are meeting in Washington to reach an agreement after the world's two biggest economies entered into a trade war and imposed tariffs on more than $360 billion in two-way trade.
Trump has been accusing China of indulging in unfair trade practices, like the theft of US technology and massive state intervention in markets, contributing to the huge trade deficit amounting to USD 375 billion.
Last week, negotiators from both the countries met in Beijing.
"The deal is coming along really well. We'll probably know over the next four weeks. It may take two weeks after that to get it papered, but I really think that, over the next fairly short period of time, we're going to know," Trump told reporters in the Oval Office of the White House during his meeting with the visiting Chinese Vice Premier Liu He.
"It's looking very good. A lot of really good things have been negotiated and agreed to. I would really say, and I say it again, a lot of the most difficult points that we didn't think we could ever do or we wouldn't agree to, on both sides have been agreed to," he said.
The two sides, he said, have negotiated some of the toughest points, but there are still some ways to go. "I think we have a very good chance of getting there".
Responding to a question if he was looking forward to meet Xi, Trump said the summit would take place only if the trade deal is finalised.
"I look forward to seeing President Xi. It will be here. If we have a deal, then we're going to have a summit. If we don't have a deal, we're not going to have a summit. But there's a very good chance that we'll have the summit," said the US President. -- PTI
« Back to LIVE
TOP STORIES