Chowkidar will go to jail after Rafale probe: Rahul
April 05, 2019 11:01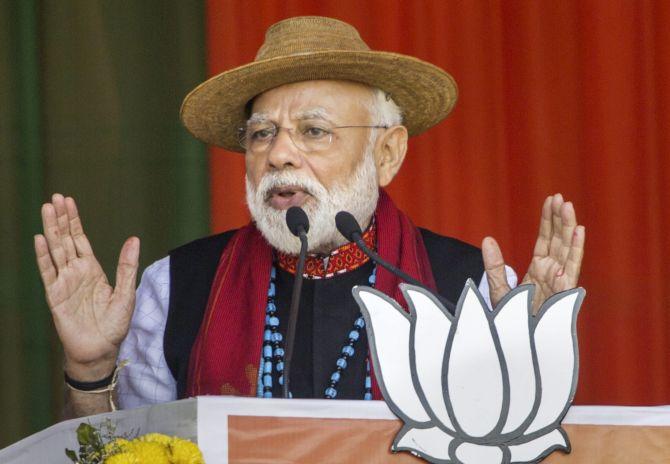 Congress president Rahul Gandhi has said that if his party comes to power after the Lok Sabha polls, there will be a probe into the Rafale jet deal and the "chowkidar will go to jail", in a veiled reference to Prime Minister Narendra Modi.
He alleged that the Prime Minister changed the Rafale purchase deal, which led to price increase.
Each fighter aircraft was worth Rs 536 crore but was bought at Rs 1600 crore a piece, Gandhi said.
"There will be an inquiry and the 'chowkidar' will go to jail," he said addressing a rally in Nagpur on Thursday.
"Have you ever seen a chowkidar outside a labourer's house? No, the chowkidars are found outside Anil Ambani's house, thousands of chowkidars are in front of his house for guarding the money that is stolen. Earlier, it was the slogan 'aache din ayenge, but in 4 years it got converted into 'chowkidar chor hai' in front of all," the Congress leader said.
"And he has not stolen any small amount, I tell you there will be an inquiry after the elections... Inside jail there will be another chowkidar and outside jail there are other chowkidars," he said.'
Main Bhi Chowkidar' campaign was launched on March 16 by Prime Minister Modi. A day after the launch, the Prime Minister, as well as a number of BJP leaders across the country, added the prefix 'chowkidar' to their Twitter handles as a mark of support to the poll campaign.
« Back to LIVE
TOP STORIES