Vigilantes detain train for 4 hours alleging cow smuggling
September 14, 2018 19:51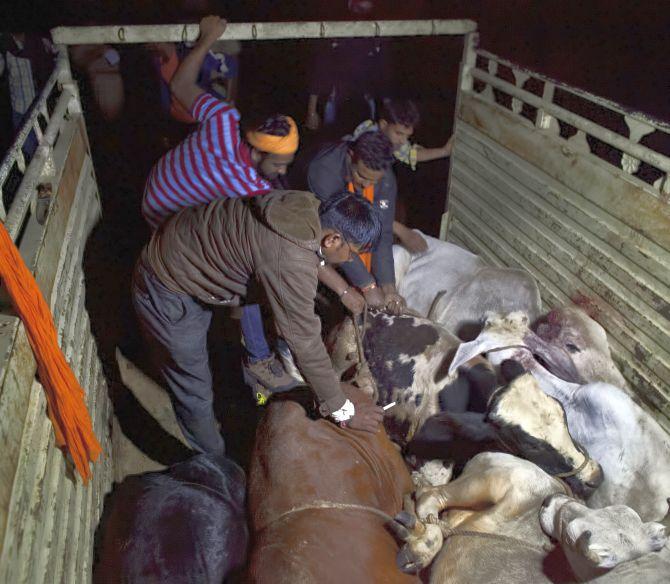 Cow vigilantes forced a Howrah-bound express to stop at Balasore station for over four hours on Thursday night claiming that cows were being smuggled in the train, railways officials said.
Altogether 17 cattle were being transported legally to Kolkata in a bogey that was attached to the Pondicherry-Howrah Express, the officials said on Friday.
Members of Go Surakshya Samiti agitated at the station on Thursday night delaying the train for around four hours.
The station manager of Balasore and police officers showed relevant papers for the transportation of cattle to the agitators and then the train was allowed to leave, an official said.
The Puducherry-Howrah Express was stranded at the Balasore station between 8.12 pm and 12.35 am, station manager Bhagabat Das said. -- PTI

« Back to LIVE
TOP STORIES