SBI denies any laxity in dealing with fugitive Vijay Mallya case
September 14, 2018 16:17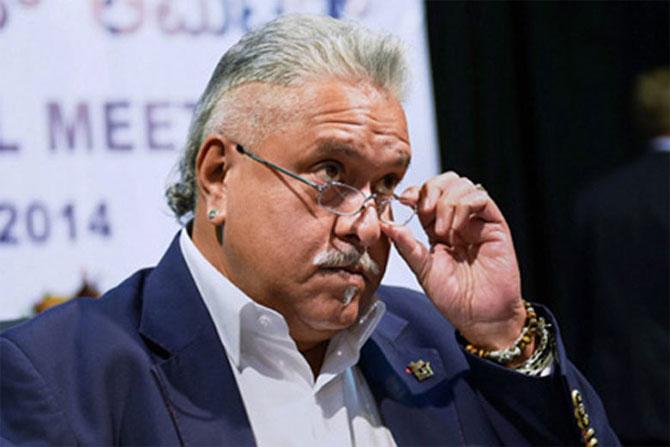 India's biggest lender SBI said Friday there was no laxity on its part in dealing with loan default by now defunct Kingfisher Airlines of fugitive liquor baron Vijay Mallya.
The comments by State Bank of India came after reports suggested that the bank, which was the lead lender to Kingfisher Airlines, was in February 2016 advised to move the Supreme Court to stop Mallya from fleeing the nation but the lenders moved the apex court only after the tycoon had left the country four days later.
Mallya left the country on March 2, 2016 while 13 banks moved the apex court four days later seeking its intervention to prevent the businessman from leaving the country.
"State Bank of India denies that there has been any laxity on its part or its officials in dealing with loan default cases, including kingfisher Airlines. Bank has been taking proactive and strong measures to recover the defaulted amounts," the lead bank said in a statement.
Mallya has been facing legal proceedings for defaulting on loans of more than Rs 9,000 crore from a consortium of 17 banks.
However, Mallya, in an open letter, had defended himself and said the SBI and other banks had lent him money despite knowing about his company's financial situation. He claimed he was being made the poster boy for bank defaults, though the banks were also culpable.
-- PTI
« Back to LIVE
TOP STORIES