Kerala govt not taking proper action against bishop: Nun's family
September 14, 2018 08:57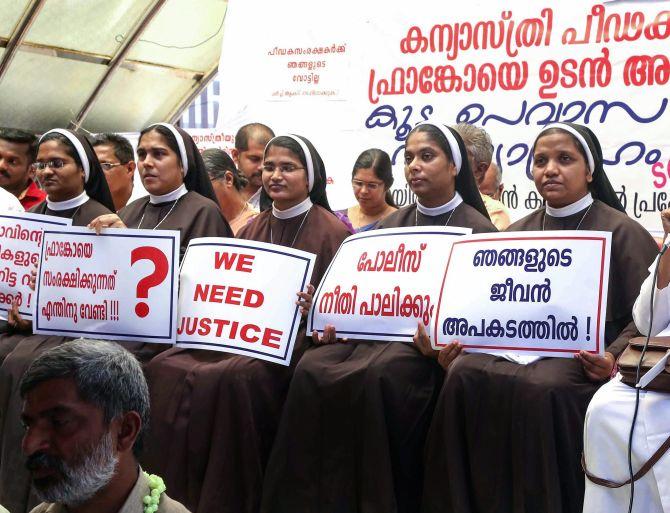 The brother of the Kerala nun who has accused the Bishop of Jalandhar, Franco Mulakkal of allegedly raping her on several occasions between 2014 and 2016 on, Thursday blamed the state government for not taking any action into the matter in view of the state elections.
The nun's brother claimed that Kerala police have not done anything so far and added that some influential politicians are supporting the Bishop.
"Kerala government is not taking any action as they do not want to break the cordiality between the church and the authorities as elections are approaching. Police have not done anything in 78 days. Influential politicians are supporting him," he said.
Meanwhile, Jalandhar Police Commissioner Praveen Kumar Sinha said that Kerala Police is already looking into the matter and that they would help the latter if they need any assistance.
"According to the Supreme Court, in one case, there cannot be trials at two different places at the same time. The nuns have preferred to serve a complaint in Kerala. Whatever helps Kerala police needs, we will provide them," Sinha said.
Commenting on the matter, Bishop's counsel said that his client is being framed. "We have not got any summons yet, when we get then will see what to do. The Bishop is being framed. What if tomorrow its proved that bishop is innocent, then who will be held responsible for his character assassination?" Mandeep Singh said.
-- ANI
« Back to LIVE
TOP STORIES