Five-time Meghalaya CM writes bitter letter to Rahul, quits Congress
September 14, 2018 10:50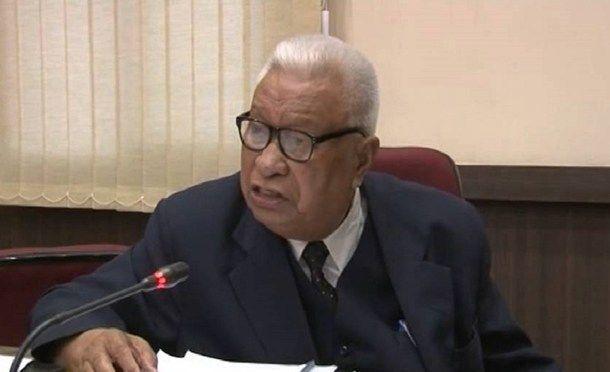 In a major setback to the Congress party, senior leader and five-time Meghalaya CM DD Lapang says he has quit the party.


Writing to Congress president Rahul Gandhi, Lapang questioned the All India Congress Committee's policy of phasing out elderly leaders from the party in order to infuse new blood.


"In my opinion it means that the service and contribution of senior and elderly people is no longer useful to the party. Since the spirit and enthusiasm to work for the people is still burning inside me, this restriction made me frustrated and compelled me to be no longer comfortable to be in the party," the 84-year old wrote.


In his resignation letter Lapang added, "I am glad that I have had the privilege to be in the Congress for the last four decades as an eminent member."

Lapang was first elected to the state assembly in 1972 from the Nongpoh assembly seat as an independent candidate.

He was removed as the Pradesh Congress president last December after five lawmakers resigned from the assembly to join the ruling National People's Party, an NDA ally.

« Back to LIVE
TOP STORIES