Worm found in biryani at Hyderabad's IKEA; store to pay Rs 11,500 fine
September 03, 2018 08:11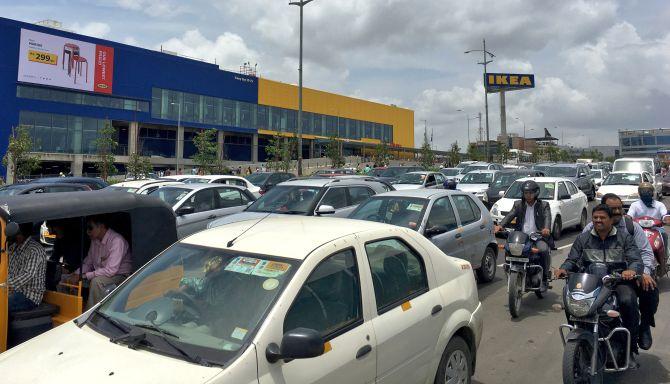 In an embarrassment for the recently opened IKEA store in Hyderabad, a man allegedly found a worm in the vegetable biryani served to him, prompting the Greater Hyderabad Municipal Corporation to issue a notice to the firm.
The civic body also imposed a fine of Rs 11,500 on the IKEA store, opened last month marking the Swedish home furnishing majors entry into the country, for allegedly flouting norms related to dry and wet waste segregation and use of plastic covers, the official said.
Apologising over the unfortunate experience, IKEA said it is investigating the matter and will take corrective action.
The GMHC issued the notice after a customer alleged on social media that he found a caterpillar in the vegetable biriyani he ate at the stores restaurant on August 31.
An IKEA spokesperson said in a statement, We regret the incident and apologise to our customer for the unfortunate experience. We would like to assure him and everyone else that we are investigating the matter currently to assess what happened and take immediate corrective action.
« Back to LIVE
TOP STORIES