SC stays CBI probe into graft charges against Tamil Nadu CM
October 29, 2018 13:16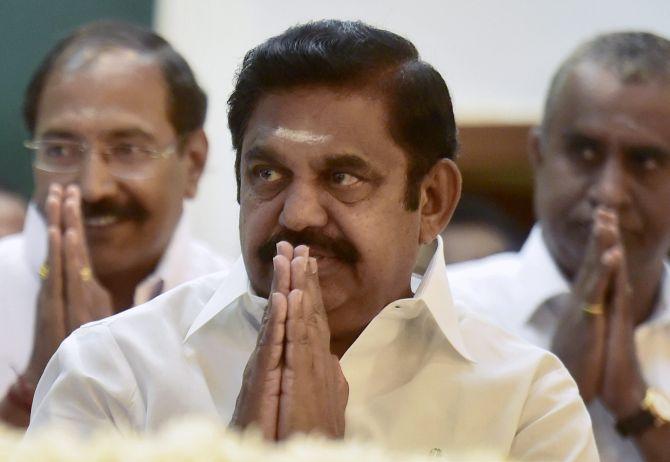 The Supreme Court on Monday stayed the Madras high court order directing the Central Bureau of Investigation to probe allegations of corruption against Tamil Nadu Chief Minister Edappadi K Palaniswami.
The petition against the high court order was filed by the Directorate of Vigilance and Anti Corruption.
The matter came to the fore in June when the opposition Dravida Munetra Kazhagam wrote to the DVAC alleging corruption in the allocation of contracts to various firms reportedly owned by the Tamil Nadu CM's relatives in five highway projects.
The DVAC filed a report in the matter, but the high court rejected it and ordered a CBI probe in the matter.
Observers feel the Supreme Court stay order has come as a shot in the arm for Palaniswami, and it may speed up the process of bringing together the official AIADMK with the rebel faction headed by TTV Dhinakaran, an outcome even the central government is keen on.
The stay order will also strengthen the government in case by-elections are called in the state for the 18 seats whose MLAs, belonging to Dhinakaran camp, have been disqualified by the assembly speaker. The state government is very keen that these bypolls are held along with the Lok Sabha elections next year.
« Back to LIVE