SC likely to hear Asthana's plea today challenging divestment of duties
October 29, 2018 10:59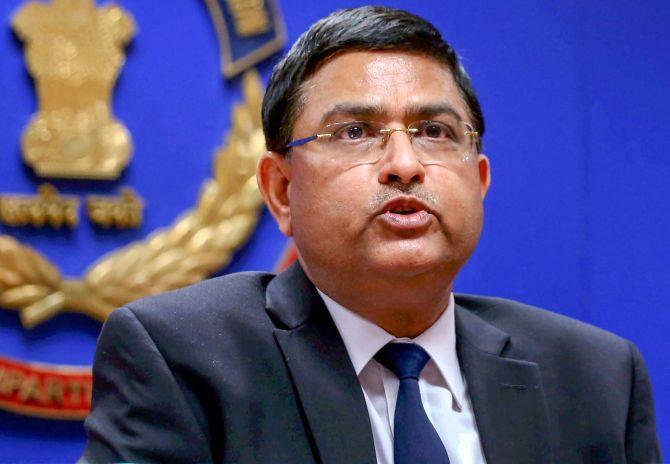 The Supreme Court is likely to hear a plea today filed by Special Director of the Central Bureau of Investigation Rakesh Asthana, in which he has sought the removal of CBI Director Alok Verma from the post and also challenged the Centre's decision to divest him of duties and send him on leave.
Asthana and Verma, the two most senior functionaries of the CBI, have been embroiled in an unprecedented feud, each accusing the other of corruption and of having accepted bribes.
Counsel for the CBI special director, former attorney general Mukul Rohatgi, brought the petition to the Supreme Court's attention on Friday, while the bench comprising Chief Justice of India Ranjan Gogoi and justices SK Kaul and KM Joseph was hearing Verma's petition, who also challenged the Department of Personnel and Training's decision to remove him from his post and send him on leave.
In his plea, Verma had dubbed the move "patently illegal".
Asthana, in his plea, referred to the sequence of events in his feud with Verma in the CBI and claimed he was a "whistleblower" as he had approached the Central Vigilance Commission on August 24 with a corruption complaint against the CBI director.
The special director also accused the Centre of backing the "corrupt" CBI chief, alleging that he had been victimised for his bonafide actions.
« Back to LIVE