Rajapaksa assumes charge as new Sri Lankan Prime Minister
October 29, 2018 12:59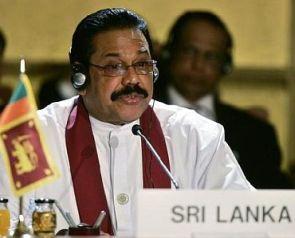 Former strongman Mahinda Rajapaksa on Monday assumed charge as Sri Lanka's new prime minister after the surprise sacking of his predecessor Ranil Wickremesinghe by President Maithripala Sirisena which plunged the island nation into an unprecedented political crisis.
Rajapaksa assumed the duties in the prime minister's secretariat which was not used by the ousted prime minister Wickremesinghe, officials from his Sri Lanka People's Party said.
Sirisena on Friday night sacked Wickremesinghe and appointed Rajapaksa as the new prime minister in a surprise move that is being debated as a constitutional coup.
Sirisena also suspended parliament till November 16 after Wickremesinghe sought an emergency session to prove his majority.
Lankan President Sirisena has been facing international pressure over his controversial decision to suspend parliament. UN chief Antonio Guterres and and the US State Department have called on the country's government to respect democratic values and constitutional provisions and process.
« Back to LIVE