'No survivors' after Lion Air plane crashed in Indonesia with 189 on board
October 29, 2018 16:16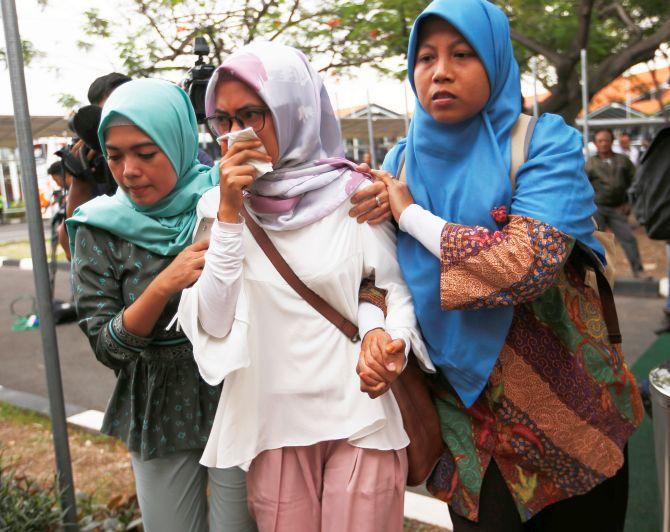 "No survivors are expected" after a passenger plane crashed into the sea minutes after taking off from Indonesia's capital.
Lion Air flight JT610 plunged into the sea after losing contact with ground officials 13 minutes after take-off.
An official told reporters: "I predict there are no survivors, based on body parts found so far."
The pilot of the plane had requested to return to the airport shortly before it plunged into the sea.
Indonesia's president Joko Widodo has ordered the National Commission for Transport Safety to investigate the crash.
Nugroho Dudi Wiryanto, deputy chief of the National Search and Rescue Agency told reporters: "We are waiting for the miracle from God" when asked about the fate of those onboard.
He added that around 300 people including soldiers, police and fishermen are involved in the search that has so far only recovered personal belongings and aircraft debris.
Agency head Muhammad Syaugi told a news conference that no distress signals had been received from the jet.
He said: We dont know yet whether there are any survivors. We hope, we pray, but we cannot confirm.
« Back to LIVE