Trump slams NYT for eavesdropping article, terms it 'fake story'
October 25, 2018 22:14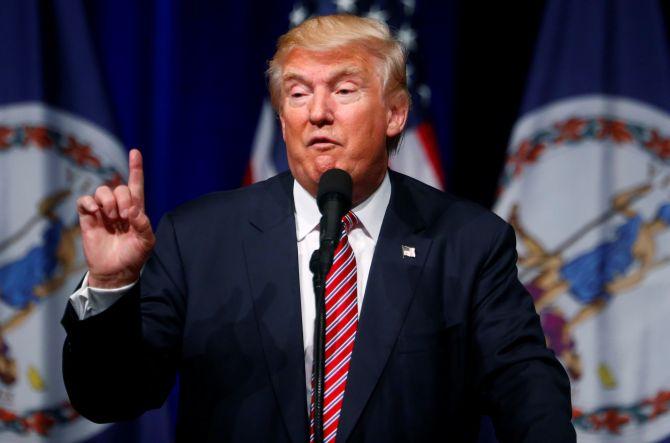 US President Donald Trump on Thursday termed as "fake story" The New York Times article that China and Russia are listening to his calls made to his friends from his personal iPhone and said that he rarely uses his cellphone.
Trump, who has been at loggerheads with several US mainstream media outlets including the CNN, ABC News, The New York Times and the Washington Post, has quite often described them as "fake media".
"The New York Times has a new Fake Story that now the Russians and Chinese (glad they finally added China) are listening to all of my calls on cellphones," Trump said in a tweet.
"Except that I rarely use a cellphone, & when I do it's government authorised. I like Hard Lines. Just more made up Fake News!" said the US president in his reaction to the exclusive news story by The Times that China to a large extent and by Russia to a lesser extent are listening to the calls made by him to his friends.
"The so-called experts on Trump over at The New York Times wrote a long and boring article on my cellphone usage that is so incorrect. I do not have time here to correct it. I only use Government Phones, and have only one seldom used government cell phone. Story is soooo wrong!" Trump said.
According to the NYT, US spy agencies have determined that China and Russia are "eavesdropping" on President Donald Trump's phone calls.
"Chinese spies are often listening these phone calls and putting to use invaluable insights into how to best work the president and affect administration policy," the NYT said citing unnamed current and former US officials.
Trump, the daily said, uses an iPhone to make calls to his friends. He has refused to give this up, despite repeated requests by his officials, who have been asking him to make more use of the secure land lines.
-- PTI
« Back to LIVE
TOP STORIES