India needs a strong, stable, decisive govt for next 10 years: Doval
October 25, 2018 17:03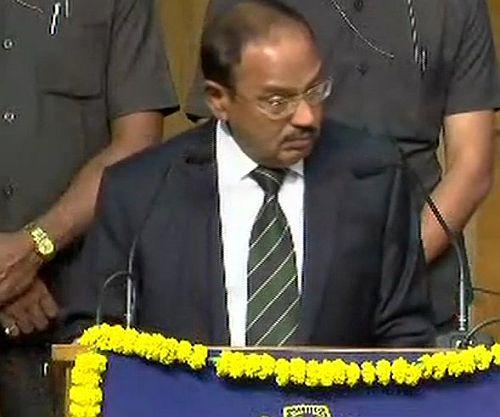 National Security Advisor Ajit Doval on Thursday said India needed a strong, stable and decisive government for the next 10 years. Weak coalitions would be bad for India, Doval said while addressing a press conference here.

He said, "We are not governed by people's representative, but by the laws made by them, therefore the rule of law is extremely important. All defence hardware must be 100% transfer of technology. This is the policy of the new government.


"See how China's Alibaba and others have become big companies, how much Chinese govt has supported them. We want the Indian pvt sector companies should perform and promote Indian strategic interest.


"The populist measures shouldn't take precedence over national requirements. It is a temptation that is you take the thing or you refrain from doing the thing which are in the national interest. But probably for a short time they may cause some pain to the people.


"If we have to become a major power then our economy has to be big, it has to be globally competitive and that can be only when it is technologically ahead," Doval said.

« Back to LIVE