Withdrawal from nuclear arms deal 'dangerous step' for US: Moscow
October 21, 2018 18:21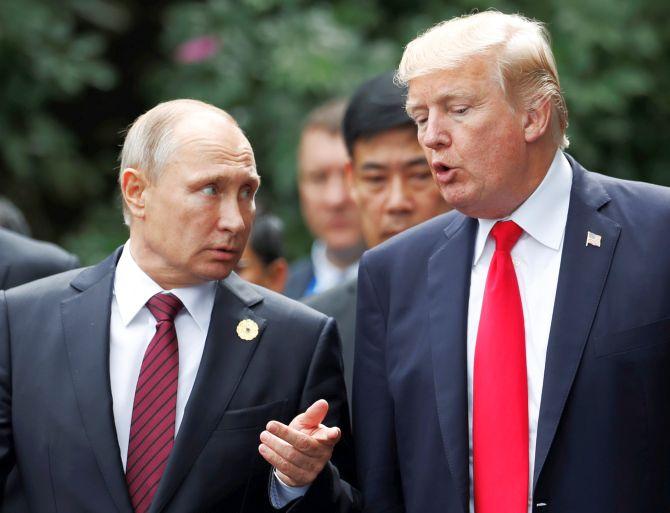 Russia has condemned US plans to withdraw from a Cold War-era nuclear weapons treaty and threatened to retaliate for a "very dangerous step".
On Saturday, US President Trump said he intended to "terminate" the three-decade-old 1987 Intermediate-Range Nuclear Forces treaty.
He said Russia had been "violating it for many years".
The deal banned ground-launched medium-range missiles, with a range of between 500 and 5,500 km.
In the last five decades the US and Russia have signed a range of joint agreements to limit and reduce their substantial nuclear arsenals.
Abandoning the INF - negotiated by US President Ronald Reagan and Soviet leader Mikhail Gorbachev in 1987 - would mark a significant setback for arms control, analysts say.
It was signed near the end of the Cold War, a period of relations between the US and the Soviet Union from 1945 to 1989 marked by intense international tension and overshadowed by the threat of nuclear conflict.
« Back to LIVE
TOP STORIES