UK says Saudi explanation of Khashoggi death not credible
October 21, 2018 16:51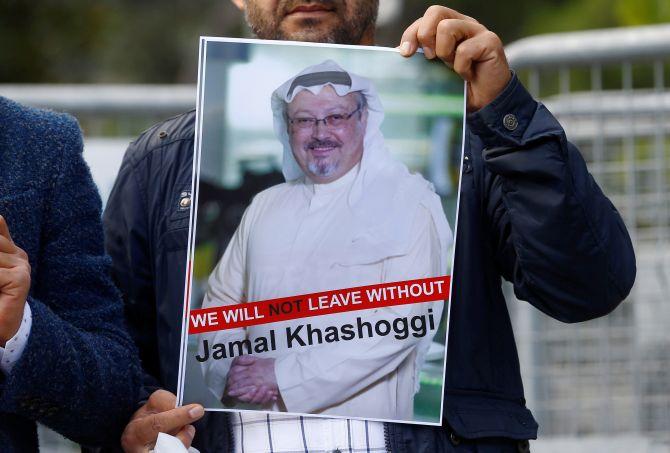 Britain on Sunday said Saudi Arabia's account of the death of dissident journalist Jamal Khashoggi inside its Istanbul consulate was not credible and the culprits must be "held to account".
After a fortnight of denials, Saudi authorities admitted on Saturday that the Washington Post columnist, a prominent critic of powerful Crown Prince Mohammed bin Salman, was killed after entering the consulate in Turkey on October 2.
But it has faced a growing chorus of incredulity over its belated explanation that he died in a "brawl", as world powers demand answers and the whereabouts of his body.
"I don't think it's credible," Brexit Secretary Dominic Raab told the BBC, adding there was a "serious question mark over the account that has been given".
"We support the Turkish investigation into it, and the British government wants to see people held to account for that death."
After initially saying Khashoggi left the consulate unharmed, and then that they were investigating his disappearance, Saudi authorities conceded the 60-year-old was killed inside the diplomatic compound.
But many questions have remained unanswered since the admission.
Turkish officials have accused Riyadh of carrying out a state-sponsored killing and dismembering the body, with pro-government media in Turkey reporting the existence of video and audio evidence to back those claims.
Police have searched a forest in Istanbul where they believe his body may have been disposed of.
« Back to LIVE
TOP STORIES