Trump says US to pull out of nuclear arms treaty with Russia
October 21, 2018 08:16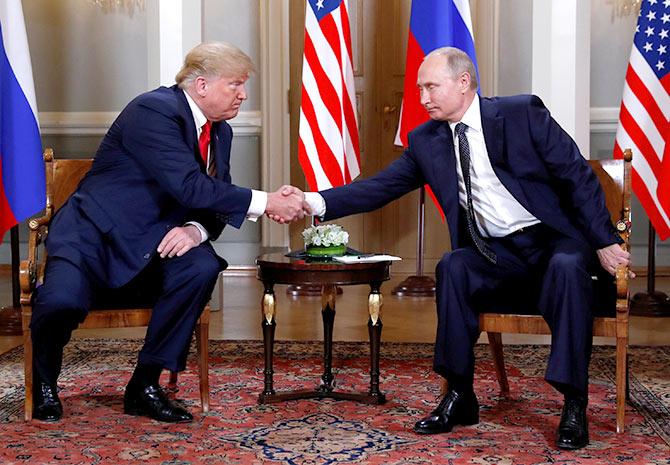 United States President Donald Trump on Saturday confirmed that the US will be pulling out of the Intermediate-Range Nuclear Forces Treaty, a nuclear deal signed between Washington and Moscow during the Cold War.
"We're going to terminate the agreement and we're going to pull out. We'll have to develop those weapons," The Hill quoted Trump, as saying.
Trump further claimed that Russia has been violating the treaty and has not adhered to the agreement.
The INF was signed in 1986 between former US president Ronald Reagan and Soviet Union President Mikhail Gorbachev and allows the US to counter Chinese efforts to accumulate arms in the Pacific.
It, however, prevents Washington from deploying new weapons in response.
A nuclear strategy document from the Trump administration, which was accessed by The Hill, noted that Russia's decision to violate the INF Treaty and other commitments was a clear indication of the fact that Russia has "rebuffed repeated US efforts to reduce the salience, role, and the number of nuclear weapons."
The US' withdrawal from the treaty comes a week ahead of National Security Adviser John Bolton's trip to Moscow to meet with top Russian officials. -- ANI
« Back to LIVE
TOP STORIES