Punjab police forcibly removes protesters from Amritsar tracks
October 21, 2018 12:39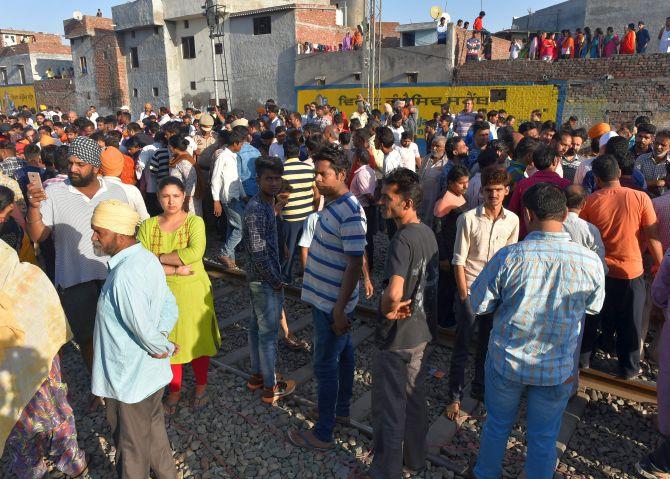 The Punjab police on Sunday cleared a section of the railway track which was blocked by agitators protesting against a train accident that had claimed 59 lives during Dusshera celebrations.
The agitated protesters resorted to stone-pelting in which some people including police personnel received minor injuries, witnesses said.
A large number of police officials pushed the protestors to other side of the tracks where the accident took place on Friday evening.
The railway tracks were cleared off the protesters who were raising slogans against the state government and demanding resignation of Punjab minister Navjot Singh Sidhu.
Local residents started the protest Saturday, raising slogans against the state government and demanding action against the train driver.
The Punjab police has deployed its personnel, including commandoes, to manage the crowd. The Rapid Action Force is also present in the Joda Patak area, officials said.
The district administration has said that out of 59 people who were mowed down by the speeding Jalandhar-Amritsar train Friday, 40 have been identified.
-- PTI
« Back to LIVE
TOP STORIES