Harassment stories anger me: Raveena Tandon on #MeToo
October 21, 2018 14:01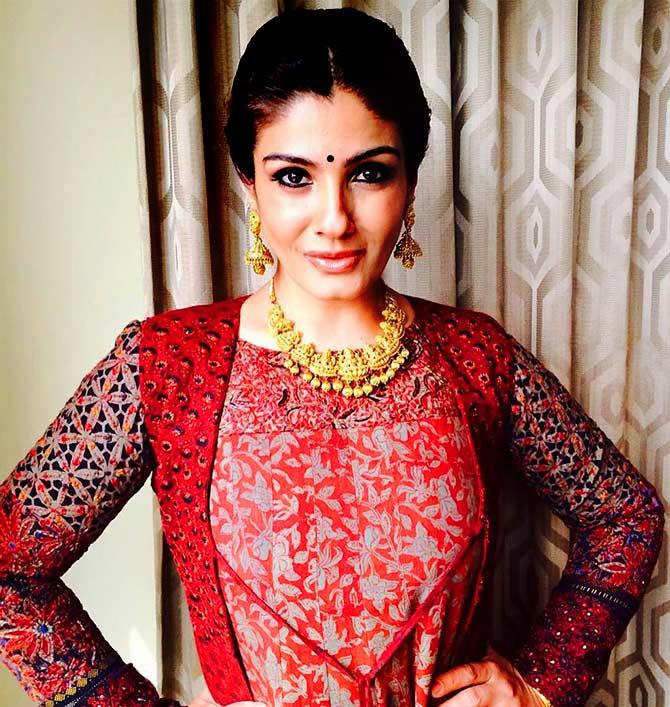 Supporting India's #MeToo movement, Raveena Tandon says even though she has not been a victim of sexual harassment, the countless stories of ill-treatment of women anger her.
The 43-year-old actor said she has been through "professional harassment" in the film industry and hence understands the trauma.
"I was never sexually harassed as I was not the one to just take it. I would give it back. But I can imagine the trauma that the young girls go through. It is so sad and disheartening to hear these stories. It angers me.
"I have been through professional harassment. I did lose out on couple of films. There were few women journalists, who would tarnish our reputation in their magazines or newspapers. Like, from being called a liar to delusional liar, etc. They helped the heroes," Raveena said.
Talking about her harassment experience, the actor said it was a disturbing phase as her reputation was maligned.
"They work in tandem to ruin an actress's life," she added, without taking any names.
Raveena said in the past, whenever female actors opened up about the issues they faced on a film's set, they were branded "trouble makers".
"...There used to be an entire camp that used to work against the women including the entertainment media, the editors used to be hand-in-glove with the hero or director or producer. They (media) were either offered a lot more money or a bigger cover.
"Women would have the entire system working against them. This happens not just in the film industry but other professions as well," she said.
Raveena said she is happy that women are finally being heard and is hopeful that the moment will bring the much-needed change in gender dynamics.
-- PTI
« Back to LIVE