Amritsar tragedy: Locals demand action against train driver
October 21, 2018 09:06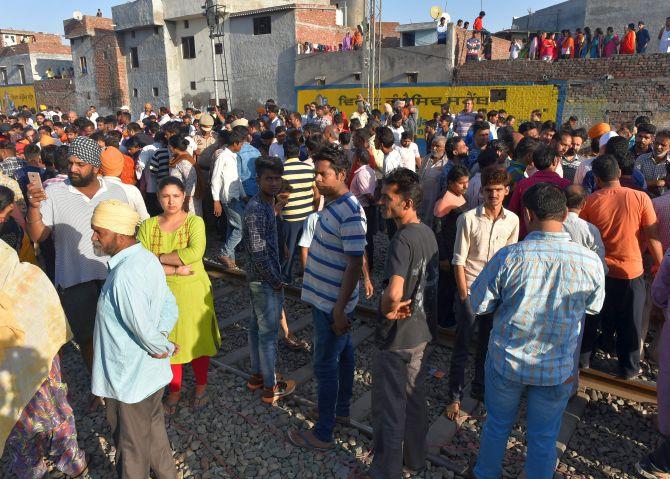 The situation remained tense on Sunday as locals continued with their sit-in at Joda phatak in Amritsar where 59 people were mowed down by a train.
The locals had started protesting Saturday, raising slogans against the state government and demanding action against the train's driver, a day after the accident.
Police said locals are sitting on railway tracks and do not want to leave.
"We hope that the normalcy will be restored in the area by Sunday evening as the number of protestors have come down since Saturday," a senior police officer said.
The Punjab Police has deployed its personnel, including commandoes, to manage the crowd. The Rapid Action Force is also present in the Joda Patak area.
The district administration has said out of 59 people who were mowed down by the speeding Jalandhar-Amritsar train Friday, 40 have been identified.
The process of identifying the other persons is underway, it said.
Punjab Chief Minister Amarinder Singh, who visited the accident site Saturday, has ordered a magisterial inquiry into the incident. -- PTI
Image: Local people gather at the scene of the accident along train tracks in Amritsar on Saturday, October 20. Photograph: PTI Photo
« Back to LIVE
TOP STORIES