After Bhagwat's push, law minister says SC must fast-track Ram Mandir case
October 21, 2018 16:07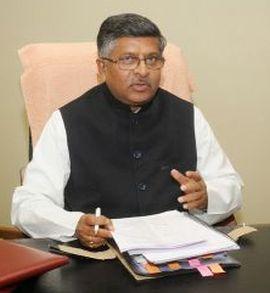 Two days after Rashtriya Swyamsevak Sangh chief Mohan Bhagwat said the Centre should bring a law to build a Ram Mandir in Ayodhya, union law minister Ravi Shankar Prasad urged the Supreme Court to fast-track hearing in the case.
Speaking to News18, Prasad described the issue as one that is very important for the entire nation. It must get resolved soon. Hindus not only in India, but the world over want that the case gets expedited, he said.
When asked why this issue crops up every time before elections, Prasad denied that BJP and Sangh leaders were talking about it to gain poll mileage. Its not an electoral issue, but about the faith of the nation. The court should hold an expeditious hearing. This is our request, he added.
Talk of the temple has grown louder in the run-up to the elections to the five states Rajasthan, Madhya Pradesh, Chhattisgarh, Mizoram and Telangana next month and the Lok Sabha polls in 2019.
« Back to LIVE
TOP STORIES