Sabarimala: Ritualistic disaster, says Kerala cop after women forced to turn back
October 19, 2018 12:02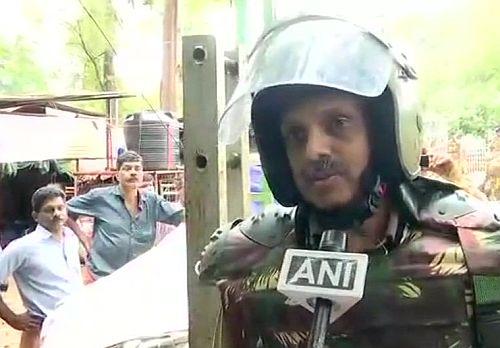 Kerala IG S Sreejith on the Sabarimala disaster: "We had brought them ((journalist Kavitha Jakkal and woman activist Rehana Fatima) till the temple premises but the tantri and priest refused to open the temple for them. While we were waiting, the tantri informed me that if we attempt to take the women ahead they would close the temple.

"It's a ritualistic disaster. We took them up to temple and gave them protection but 'darshan' is something which can be done with the consent of the priest. We will give them whatever protection they want."

Both the women attempting to enter the shrine had to turn back after the priests said they would shut the temple and stop rituals if the attempted to enter the shrine. They were stopped 500 metres away from the main temple.


On the third day after the Sabarimala temple opened for the first time after the Supreme Court ruling lifting the centuries-old ban on entry of women of all age groups, no women has yet been able to visit the Lord Ayyappa shrine.


Devotees have blocked attempts from women in the age group of 10 to 50 years from taking the 4.7 km walk from Pamba.


On Thursday, Suhasini Raj, who works as the India reporter for The New York Times, along with a colleague, managed to go past the Pamba gateway but was stopped midway by angry devotees who formed a human wall before her.

« Back to LIVE
TOP STORIES