Sabarimala: Kerala Devaswom Board to file review petition of SC verdict
October 19, 2018 17:29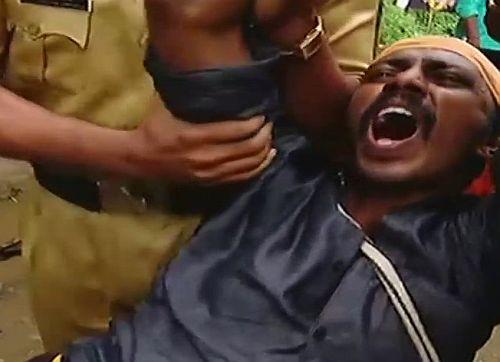 The Kerala Devaswom Board has decided to file a review petition in the Supreme Court against the court's verdict allowing entry of women of all ages to the Sabarimala temple.


The Board President A Padmakumar requested all stakeholders for a meeting saying the situation was serious and that the board has decided to prepare a detailed report and approach the Supreme Court.


Padmakumar said that Sabarimala should not be used as a hotbed for politics. "We want peace. We don't want Sabarimala to be a protest site," Padmakumar said, adding that the Board wanted an end to the standoff between devotees and women worshippers in the menstruating age.


The Kerala goverment has maintained that it will not file a review petition to overturn the Supreme Court verdict allowing women into Sabarimala temple, Chief Minister Pinarayi Vijayan had said, which had in fact set the stage for a confrontation with right-wing protesters.


The SC on 28 September overturned a ban on menstrual-age women from entering the popular Hindu shrine, sparking debates and street protests in Kerala.


Image: Police tackle protesters at Sabarimala this morning after three women attempting to storm the male bastion in accordance with the Supreme Court verdict.

« Back to LIVE
TOP STORIES