Sabarimala verdict doesn't consider people's traditions: Bhagwat
October 18, 2018 12:11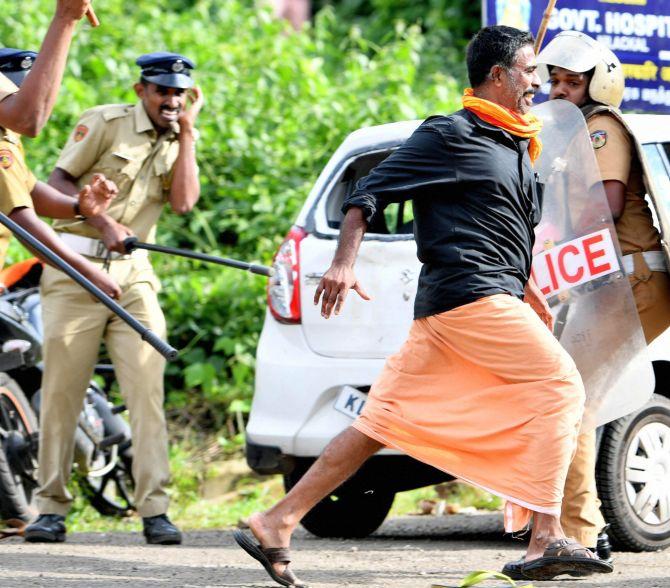 Rashtriya Swayamsevak Sangh chief Mohan Bhagwat on Thursday stated that the recent Supreme Court verdict, allowing women of all ages to enter Kerala's Sabarimala Temple, did not account for traditions accepted and followed by the people for years.
In his Vijayadashami speech, Bhagwat said that "decisions taken without considering all aspects and patiently creating the mindset of the society, will neither be adopted in actual practice nor will they help in creating a new social order in tune with changing times and positions."
"The situation arising out of the recent verdict on Sabarimala Temple shows similar predicament. The nature and premise of the tradition that has been accepted by society and continuously followed for years together were not taken into consideration," Bhagawat added.
His comments come in the wake of the 12-hour statewide strike called by the Sabarimala Protection Committee earlier today over the incidents of violence and protests across Kerala in opposition to the September 28 SC verdict, rescinding the ban on the entry of women aged 10 to 50 in the Lord Ayappa shrine.
Bhagwat said that in order for the country to progress, a 'Swa' (self) - based system will have to be adopted, which will include rejuvenating all precincts of national life.
« Back to LIVE
TOP STORIES