Protesters stop women journalists from trekking to Sabarimala
October 18, 2018 10:27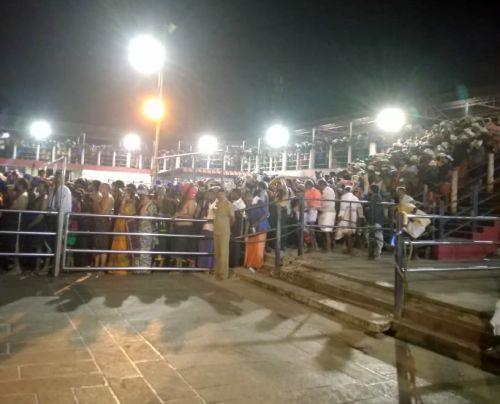 Two New York Times journalists, who managed to climb up the pathway to reach the famed Sabarimala temple on Thursday morning, were forced to abandon their trek.
Delhi-based Suhasini Raj, along with her colleague, a foreign national had to turned back following a massive protest by devotees opposing the entry of girls and women of menstrual age into the hill shrine.
The two women managed to go past the Pamba gateway, just before the climb to the hilltop shrine, but was stopped midway by angry devotees who formed a human wall before her.
According to witnesses, the protesters forced the two journalists to return.
As she was climbing up, she kept saying that she did not come to pray but to do her work.
« Back to LIVE
TOP STORIES