#MeToo: Fourth sexual harassment allegation against Jatin Das
October 18, 2018 19:55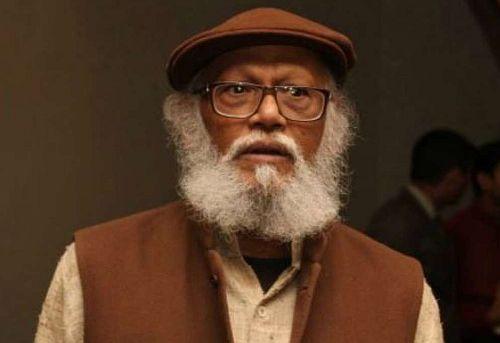 Painter Jatin Das has been accused of sexual harassment by a fourth woman, who on Thursday claimed that the Padma Bhushan recipient harassed her when she worked with him as his assistant in "1999 or 2000".
Das denied the allegations, saying he has nothing to do with these.
He was first 'outed' on October 16 by Nisha Bora, co-founder of a paper-making company, as part of India's ongoing #MeToo movement. Bora claimed Das molested her at his studio 14 years ago.
In a post, shared by #MeToo activist Sandhya Menon on Thursday, Malvika Kundu alleged that Das misbehaved with her when she was 18 years old.
When contacted, the 76-year-old Das said, saying, "It's very vulgar. I don't know what you people are trying to do here. I have nothing to do with this. I don't know what more I can say."
Kundu accused Das of "unnecessarily" touching her, calling her "baby" incessantly -- even when she objected to his usage of that word -- and standing "too close" when she worked for him.
"This all happened on the very first day of the job at his (Das') home, which required cataloguing of his collection of books, she wrote.
"He made me so uncomfortable that I hated the three days I lasted on this job. Telling him off didn't stop him from calling me baby.
"Apart from the constant baby's he would often unnecessarily touch me, for example by running down his hand down my back, or he would come over, stand too close and speak softly and intently to me about something that could have been said from across the room," she added.
In her account, Kundu also recounted the second day of her job when Das' son visited him along with his friend.
Kundu said the "final straw" came on the third day when Das told her that he was older than her "and presumably therefore wiser" and that she being "so young" should be more "receptive" to him.
"Specifically, he said I should think of myself as a matki and I should let him 'plant his seed in it'. I may be fuzzy on some of the details of those few days, but these particular words I won't forget," she added.
Kundu, who doesn't wish to have any "redressal" in her case, hoped that adding her voice to this "chorus of women helps dismantle the sense of entitlement of men like him (Das)".
-- PTI
« Back to LIVE
TOP STORIES