Kerala nun's brother opposes bail granted to Bishop Mulakkal
October 18, 2018 17:53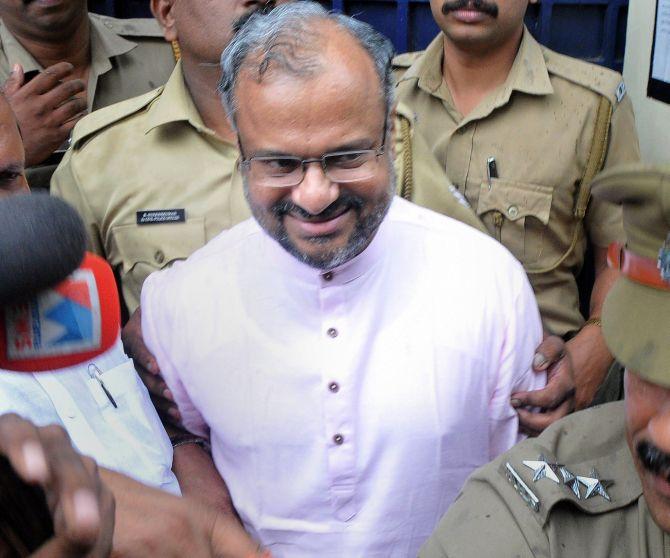 Brother of the Kerala nun, who has accused former Jalandhar Bishop Franco Mulakkal of rape, on Thursday expressed dissent over the bail granted to the cleric.
He said, "I am shocked to hear that he got bail, he is a rape accused. Police found all the evidence against him. Had he been innocent, there would not have been so many evidences against him."
He said, "He (Bishop Mulakkal) has no repentance, no remorse, and he is not even sad, that shows what kind of indecent man he is. He is trying to show that he is innocent but the truth is in everyone's mind. He is not a religious person; he is not even a decent person. He does not deserve to be a Bishop."
Bishop Mulakkal was released from Kottayam jail on October 16, a day after being granted conditional bail
The nun's brother was also astonished by the kind of welcome the bishop received when he went back to Jalandhar. "The court granted him bail, and I respect the decision, but that doesn't mean that he is innocent. I am saddened to see the grand welcome he received after being released. Being a religious figure, he should be ashamed of himself. He seems to be unapologetic."
The bishop received a grand welcome with garlands and rose petals on Wednesday when he reached Jalandhar.
-- ANI
« Back to LIVE
TOP STORIES