Ex-BSP leader's son who brandished gun surrenders in court
October 18, 2018 11:32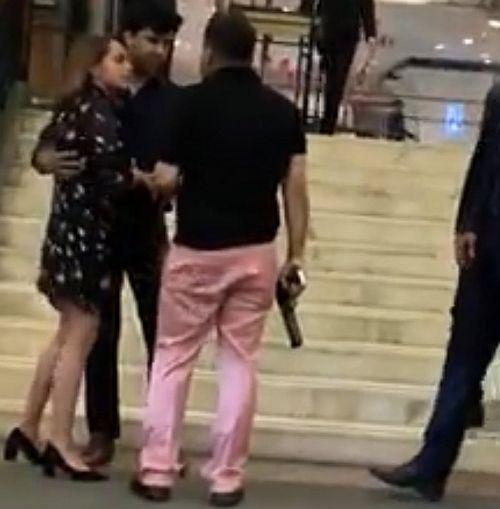 Ashish Pandey, a former Parliamentarians son who brandished a pistol at a five-star south Delhi hotel, has approached Delhis Patiala House Court for surrender.
Aashish Pandey has been on the run since the incident last weekend outside Delhis Hyatt Regency hotel.
Pandey told the media, "I'm being projected like I'm a wanted terrorist and police across the nation is looking for me. Look Out Circular has been issued against me. If you check CCTV footage, you'll find who went to ladies toilet that night & who threatened whom.
" I took the gun with me for safety. I didn't brandish it. It was hanging behind me all the time. I didn't even address that girl, she pushed me and made obscene hand gestures. I've faith in judiciary and so I decided to surrender. There is no history of police case against me."
« Back to LIVE
TOP STORIES